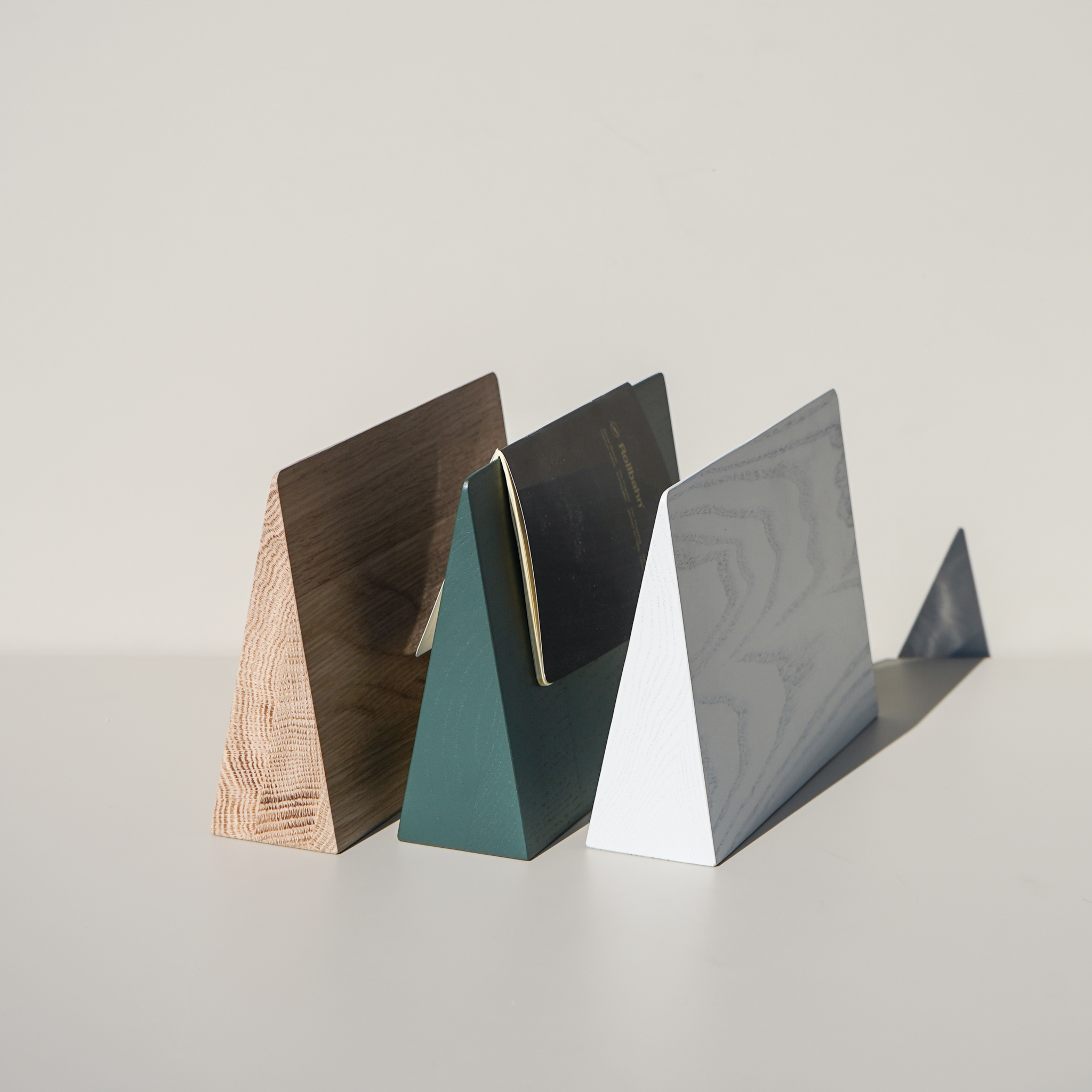 This That is a producer of assorted contemporary household items and is the in-house product brand for Milwaukee, Wisconsin based retailer, Commonplace. This That's products are made in small batches via a collaborative process with unique manufacturers and design entities such as TRETOW. This That's products vary in function, but all of the brand's product offerings are "useful, attractive items created with enthusiasm and an inventive spirit."
In late 2016, our partnership with This That began with the design of the Angled Bookend and Upright Bookmark. Both products are manufactured in Milwaukee, Wisconsin, and are constructed from recycled steel with a durable powdercoated finish. The Angled Bookend and Upright Bookmark can be found at retailers across the United States, such as Port of Raleigh and Site Unseen.
In 2018, This That asked us to expand on the Upright Bookmark line with the addition of a solid white oak version. We produced this product in limited quantities in our own fabrication facilities.
In 2019, the original steel Upright Bookmark as well as a new limited release of lacquered ash bookmarks were selected for inclusion in "Bookmark-et", an exhibition and temporary shop curated by Norma. The events were held during Printed Matter's Los Angeles Art Book Fair at The Geffen Contemporary at MOCA in Los Angeles.
Design Services Provided —
Product Design, Shop Drawings, Manufacturing Coordination & Selection
Fabrication Services Provided —
Prototyping, small batch production
Press & FEATURES —
leibal, sight unseen, museum of contemporary art — los angeles
Photography credit —
zach peterson, brian guido